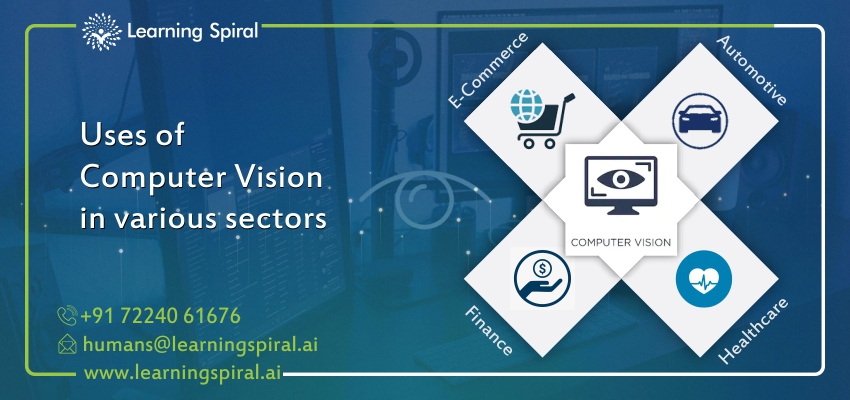 December 17, 2020

Manish Mohta

0
Following are the industries under which Data annotation, Data Labeling services & machine learning are highly significant & trending.
AI in E-commerce is making a great impact on customer choices through the knowledge of previous shopping details, online browsing habits etc. ML and AI technology have greatly changed online shopping with some amazing experiences to customers. Use of AI in E-commerce and Retail sector provides services to customers in many ways from ensuring security to providing assistance and making things in a more proper and easy manner.
Presently, AI with the help of Data Annotation and Data Labeling services ensures the safest and most secure experience and deliver the best through
Product Recommendation
Visual Search
Chatbots
Inventory Management
Attribute Mining
Thus, AI is one of the most useful technological benefits due to accurate solutions that are helping to enhance the e-commerce & retail sector.
AI is like a revolution in the growth of self-driving cars. Presently, a lot of car manufacturers are integrating AI technology in their range of products to serve best to their customers. AI with help of qualitative Data annotation services is making autonomous technology a reality. In today's time, smart cars having many major benefits like security, chatbots will provide important information like arrival notifications, payment notifications, provide answers to customers questions. Many autonomous vehicles technology isn't here yet, but will soon reach us in the coming years.
But as of now, Car manufacturer companies who are looking forward to driverless cars need clean annotated data provided by data labeling companies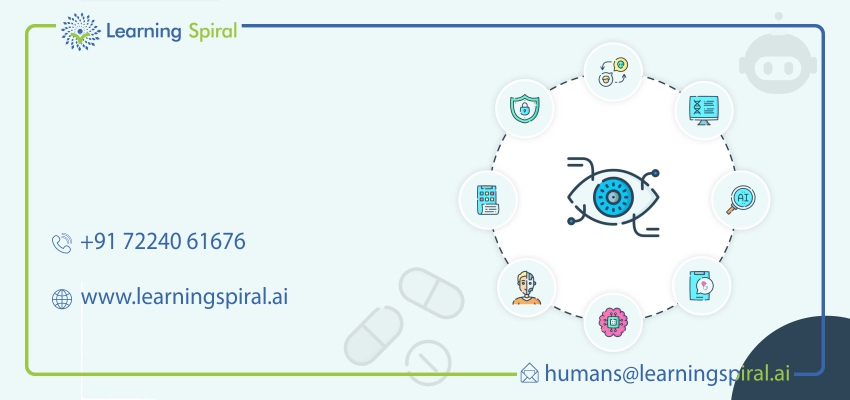 Learning Spiral, data labeling company provides high-quality training and validation data to enable automotive companies to develop safe and reliable autonomous vehicles.
Two important annotations for self-driving cars are LIDAR Annotation & Video annotation
AI in Healthcare sector is like a blessing. Medical artificial intelligence (AI) mainly uses computer techniques to perform clinical diagnoses and suggest treatments.
AI with Data annotation most importantly including image annotation is providing huge help in the Medical Science field and makes the work faster and easier.
AI programs have been developed and applied to
1) AI is helping in the Diagnosis process
2) AI is Helping in Drug Development
3) AI in Treatment Personalisation
Machine learning & AI is helping to have fast access to accurate data related to the patient's health. By taking in large amounts of data and learning to recognize patterns, computers can make fairly accurate predictions.
Know how the healthcare sector is using ML & AI to provide the best services to both doctors and patients.
Proper Management Of Medical Records
Cybersecurity in hospitals & healthcare sectors
Medical imaging & Diagnostics assistance
Assigned AI-enabled Healthcare Chatbots
Using semantic segmentation and polygon image annotation for organ segmentation and disease diagnosis.
Medical image annotation service help to provide proper training data
AI in the finance sector is widely enhancing through the assistance of various data annotation and data labeling services. We work with proper strategies and tools to offer accurate data labeling services for market analysis, and also Aggregate diverse data points, manage industry research, Follow competitors, important events, news industry leaders, etc.
AI helps to understand crucial information from complex financial documents, Data enhancement & Research, analysis, and extraction. We provide datasets that train algorithms to get accurate results. AI-enabled chatbots also help customers to get proper info 24*7 and enhance their experience.
Conclusion
Thus, Data Annotation is one of the most important factors for both ML and AI-based projects. Learning Spiral, Data Labeling company offers Data labeling services that provide potential to your Algorithms and provides qualitative results for important AI-based projects.
For every AI-based project's annotated data with utmost accuracy is a must.
For more updates stay tuned with us
Thanks For reading!