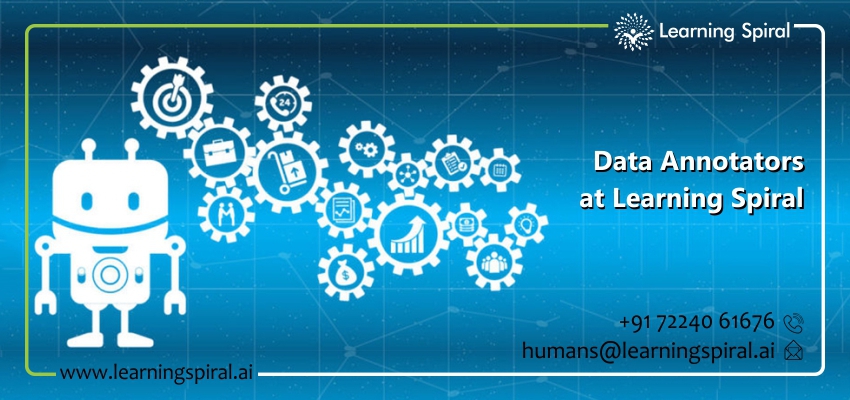 December 3, 2020

Manish Mohta

26
About Learning Spiral
Learning Spiral offers Quality Data services that provide potential to your Algorithms. It is a privately owned company and has been in the Client Servicing industry for more than 10 years. Our Professional Annotators collect and label data used to build and continuously improve the world's most innovative artificial intelligence systems and we are ready to serve many industries like E-commerce, Finance, Automobile, and governments worldwide.
Labeling & Annotation services.
Learning Spiral, a Data Labeling company with its experience with international clients possesses immense domain knowledge in this field. We provide skilled professionals for high-quality data annotation/ labeling solutions with scalability, flexibility, and high standards of security. Learning Spiral is partnering with some of the leading global companies focusing on AI initiatives, in the world, and is working on a wide variety of highly nuanced Computer Vision, NLP/NLU, Content, and digital publishing use cases. The majority of the work we perform is using human intervention by trained, in-house & dedicated professionals.
Experienced in handling sensitive data at scale!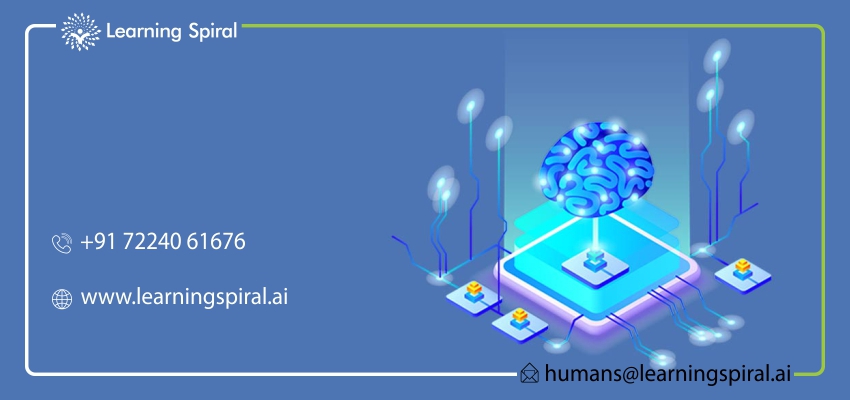 About our services
Below is a brief description of our services. Refine text, image, audio and video data with Learning Spiral annotation services.
1) Data Enhancement
Data enhancement is the process by which we add records to your existing database to enhance & increase business performance. We offer Most innovative data enhancement services at the most affordable rates.
2) NLP
Convert your unstructured data into actionable insights. Our Natural Language Processing services support a range of business applications, from data acquisition & processing to analytics & question answering systems
3) Computer Vision
We train computers to successfully examine the real and virtual world through images and photos, huge amount of information can be collected at a faster rate and upgrade the user experience.
4) Content Transformation
Learning Spiral transforms content across platforms, devices, & channels so that it resonates locally & delivers superior customer experience. We ensure that your content is relevant, helpful at every step.
5) Content Publishing
AI requires the use of large sets of data & also The right datasets to fuel data for AI and ML Your Data Our Responsibility. Refine text, image, audio and video data with Learning Spiral annotation services.
6) Data Digitization
Data Digitization is the process by which physical or manual records such as text, images, video, & audio are converted into digital forms for Easy & customized access to information. Ready to serve companies & governments worldwide.
About our workforce
Training to new employees
We Provide our new employees with a proper & effective training programme before adding them into any projects. We train them & help them understand the goal, determine the tasks workers need to perform, Determine the training activities that will help workers learn to perform the tasks and also Determine the characteristics of workers that will make the training more effective
Experienced resources
There are many experienced resources to guide, train new employees for our data annotation and data labeling services.
Another important requirement is to understand the client needs, understand important project requirements, understand the customization needs of various clients
Highly skilled and experienced professionals for important functions like management and coordination.
Delivering projects as per client requirements
We annotate the data for different needs as per the model requirements and provide accurate solutions to our clients. Customized and flexible annotation services at an affordable cost. One of the most important factors in AI systems is accurate data sets and human-annotated data is quite accurate as our experts doing annotation have a great experience to customize & deliver accurate annotation services.
One-stop Data Labeling and Annotation Service Provider.
To know more about Data Annotation & Data Labeling services get in touch with us now
Thanks for reading!