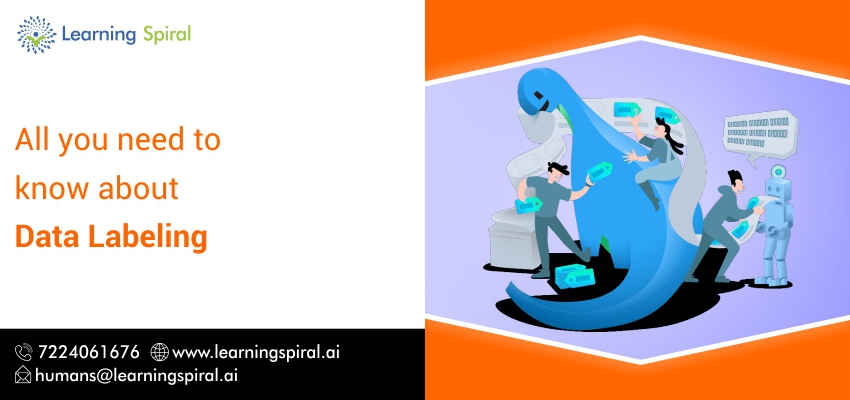 July 16, 2020

Manish Mohta

0
Data labeling enables machines to gain an accurate understanding of real-world conditions and opens up opportunities for a wide variety of businesses and industries. Data labeling is the process of detecting and tagging unstructured data to structured datasets. The process can be manual or assisted by software. Data labeling is also used when constructing ML algorithms for autonomous vehicles, healthcare, and e-commerce space.
Importance of Data Labeling
Data labeling helps machines to learn certain patterns and correlate the results, and then use the data sets to recognize similar patterns in the future to predict the results. Humans are powering machine learning by data labeling, to train ML algorithms and the important & these important functions are assisted by professionals working in a Data Labeling company that ensures that data is accurately labeled for best results in the AI system.
The Data-labeling industry spreads globally and is part of every industry as a McKinsey report from 2018 listed data labeling as the biggest obstacle to AI adoption in the industry and so Data Labeling serves as a huge part in AI. It has continued to grow well and It will grow more and more in the near future as well.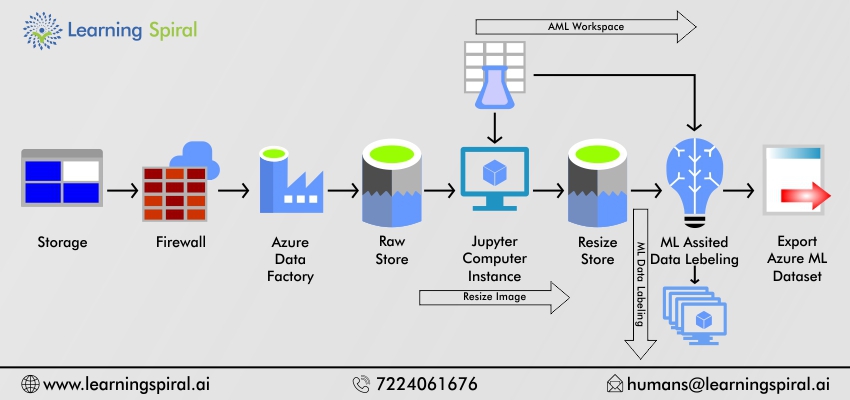 AI is going to make us work more productively, live longer, and have cleaner energy."
And in my view, it's possible with the help of Qualitative Data Labeling services
Qualitative Data Labeling Services includes
Learning Spiral, a data labeling company is partnering with some of the leading global companies focusing on AI initiatives, in the world, and is working on a wide variety of highly nuanced Computer Vision, NLP/NLU, Content and digital publishing use cases. The majority of the work we perform is using human intervention by trained, in-house & dedicated professionals.
Automated Data Labeling
Human Powered Data Labeling
Although Automated Data Labeling saves time and money but lacks many important factors like accuracy, more Data annotation functions, and customization services that's totally covered through Human empowered Data Labeling.
Automated Data Labeling available in following tasks
Image classification
Semantic segmentation
Bounding box
Text classification
Human Powered Data Labeling
To make companies data and algorithms successful and for better results, Human Data Labeling services are of utmost importance. And so being a Data Labeling company we provide qualitative human-powered data labeling services. Human Powered Data Labeling services provide more functions, are more accurate, and can also be customized according to client requirements.
Labeled Data + Machine Learning = Strong AI system for every business & industry
Know how Labeled data support machines and AI system
1) Data Labeling helps to improve the accuracy of data
2) Data Labeling provides better user experience
3) Data labeling helps in Better Results
4) Data Labeling Helps in Quality Training Data
Thus, Data labeling is an important part of data preprocessing for ML, particularly for supervised learning, in which both input and output data are labeled for classification to provide a learning basis for future data processing. Without data annotation & labeling, no model can be trained nor achieve goals.
Some Major Industries that require Data Labeling services at scale in 2020
Automobile
Manufacturing
E-Commerce
Retail
Healthcare
Financial
Agriculture
Transportation & Logistics
Cybersecurity
Medical Research & Development
Education
Without any doubt, the data-labeling industry is spreading Globally.
Data Labeling For Computer Vision
Data Labeling includes the text, images, and videos to label the content of the object of interest in the images while ensuring the accuracy to make sure it can be recognized by the machines through computer vision. Annotation in Machine Learning is the process of labeling the data, which could be in the form of text, video, images, or audio. Image annotation supports making images readable for computer vision, computers use the annotated data to learn to recognize similar patterns when presented with new data.
Presently, Image annotation & labeling is growing very fast as image annotation is a very important task as this data helps to create accurate datasets that help computer vision models work in a real-world scenario and get effective results. We annotate & tag images with respective labels & keywords for easy and accurate categorization & help you in creating your customized image annotation services.
Bounding box Annotation & Labeling
Semantic Image Annotation & Labeling
ABOUT THE ORGANIZATION
Learning spiral, a Data Labeling Company ensures In-house, Professional, Dedicated & trained teams. Offers Qualitative Data Annotation & Data Labeling services.
Our team is well trained For every project, to provide High-quality, and accurate with less turnaround time. In addition to that, we have professional & experienced project managers at the place. We select a dedicated customized team because we know it is the best way to assure the quality of labeled data.
Thanks For Reading & Stay Tuned with us!