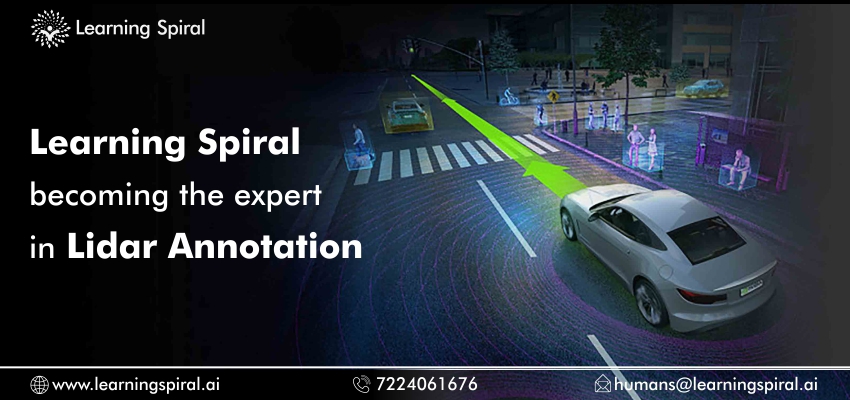 June 23, 2020

Manish Mohta

7
LIDAR Annotation and Labeling
LIDAR stands for LIght Detection and Ranging. It is a land surveying method that uses remote sensing technology emitting light that travels around the object and back to the receiver creating points every time it hits the object building a 3D map of the entire scene. We help annotate or label cars, pedestrians, bicyclists, trees, animals, traffic lights, billboards, garbage bin's, etc in this map by drawing bounding boxes or cuboids precisely to train the machine learning algorithms to interpret the world. In short LIDAR Annotation: Identifies objects in a 3D point cloud and draws bounding cuboids around the specified objects, returning the positions and sizes of these boxes.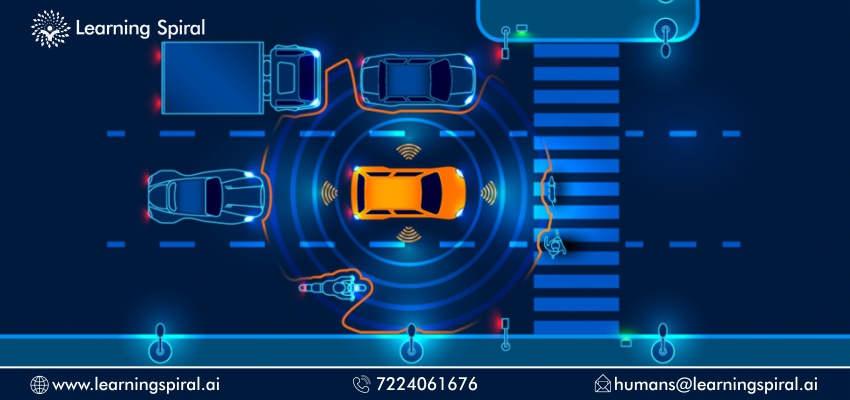 We provide LiDar annotation to train ML algorithms better
To make companies data and algorithms successful and for better results, Our In-house, Professional, Dedicated and trained teams work with utmost accuracy to provide quality LiDar Annotation services. To power Machine learning we use Advance Data labeling Techniques that improve the quality of training data in an interactive manner after human correction takes Less time and greater output. Nothing is more essential than quality & labeled data in Machine Learning to allow the machines to understand the data and get better results.
Learning Spiral provides high-quality LiDar annotation services including professional image annotation services to companies to create AI space and train their models perfectly, perform better, and get better results. Machine learning datasets are efficient enough to perform any high-end automation. We provide efficiency to the machines. We improve user experience by learning the machines from past experiences using historical data to solve problems and make decisions accurately.
LiDAR annotation technology is helping ML algorithms mainly by making semantic and instance segmentation of long sequences of LiDAR data highly efficient and accurate. Now it is possible to segment those long sequences in minimal time and with exceptional results, Lidar annotation INTEGRATED WITH MACHINE LEARNING is helping many ways to bring out efficient and accurate results. LiDAR has undergone major changes over the past years, and the most important thing is it has become increasingly very significant due to its fundamental role in autonomous vehicles to safely navigate our roads.
Know how we provide LiDar annotation to train ML algorithms better
Understanding the Road
Learning Spiral creates high-quality training datasets and validation data to enable automotive companies to develop with confidence computer vision and machine learning models that reliably and safely power autonomous vehicles. With the LiDAR annotation process, we help autonomous vehicles understand the environment more precisely.
Ground Truth Annotation Quality
Achieve the most reliable safety standard and the best results by training and validating your algorithms with accurate annotations made by highly skilled professionals.
Fast and flexible scalability
Our fast and user-friendly system is flexible in its approach. Manage projects with ample numbers of annotated images faster than conventional approaches.
Real-world Scenario Generation
Challenge your driving functions with edge-case scenarios derived from real-world recordings directly in your simulation. We help you achieve more complete coverage of the enormous test space through meaningful variations of the base scenarios through LiDAR annotations.
Cuboid annotations
Cuboid annotations are the key elements to develop machine learning algorithms. This is how an autonomous vehicle identifies objects from the 3D images, which are processed through LiDAR sensors. Machines can easily understand the annotations movement instead of a generalized form of the environment. Our professionals provide high-quality annotations to the machines for better understanding.
Polygon annotations
Polygon annotations are more like keypoint annotations, which also provide our clients with the best data sets through object-based 3D annotations.
Semantic Segmentation-
This is the most trending technology we adopt to give your self-driven car a better level of accuracy. With Semantic Segmentation we can classify all the pixels of an image into meaningful classes of objects. These classes are "semantically interpretable" and correspond to real-world categories. Learning Spiral provides you the best experience in this field of LiDAR to develop algorithms for your autonomous vehicle. Semantic Segmentation a classic Computer Vision problem that involves taking as input some raw data (2D, 3D images) and label the regions of interest highlighted. Under Semantic Segmentation, we do the process of clustering various parts of images together belonging to the same object class. Leverage our fully-managed human-powered pixel-level image segmentation and annotation to build pixel-perfect semantic segmentation tasks at scale.
Semantic segmentation of 3D LiDAR data in dynamic scenes for autonomous driving applications. A system of semantic segmentation using 3D LiDAR data, including range image segmentation, sample generation, inter-frame data association, track-level annotation, and semi-supervised learning, is developed. The qualitative and quantitative experiments show that the combination of a few annotations and a large amount of constraint data significantly enhances the effectiveness and scene adaptability, resulting in greater than 10% improvement.
ABOUT ORGANIZATION
Learning Spiral provide Data annotation services as our data annotation team is capable of drawing bounding boxes, cuboids, polygon, picture classification/ tagging, text annotation, image masking annotation, data annotation & labeling, 2D & 3D annotation, Semantic segmentation, 3D LIDAR Annotation, autonomous vehicle, tagging of aerial view pictures, drone technology, contour annotation, etc.
Learning Spiral, Data Labeling company provides Data labeling and Data annotation services including Lidar annotation is here to Empower your algorithm with our human data labeling. Our ISO 27000 certified facilities are equipped to handle the most secure data, and our training data expertise helps reduce ramp time and increase quality.
Let's Annotate Together