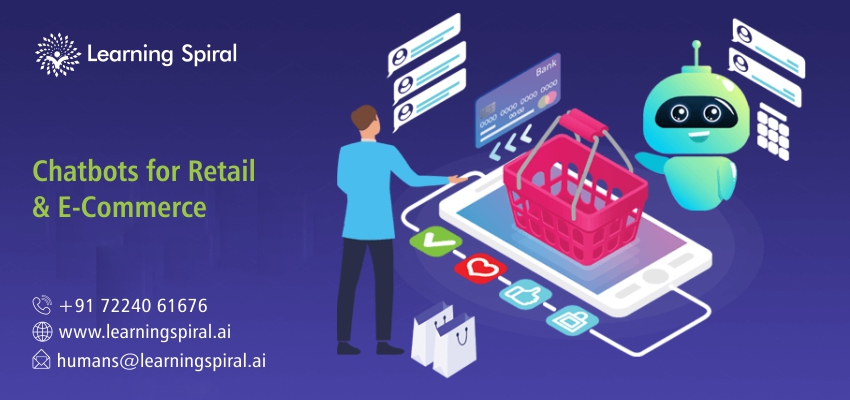 November 18, 2020

Manish Mohta

11
Chatbots recognize words and phrases in order to deliver helpful content to customers who have common questions. Sometimes, chatbots are so accurate that it seems as if you're talking to a real person. For many industries especially E-Commerce or the enterprise, retaining or understanding their users requires efficient and effective customer support. There are many companies that make use of AI & machine learning to improve the customer support experience. One of the most important processes is Data annotation assigned to Data labeling companies to get accurate results and achieve goals and through AI and machine learning build a custom system that measures the sentiment of customer support inquiries and moves negative responses to the top of the support cue. The result is the response to urgent messages four times faster, creating a valuable opportunity to win back customers at high risk of becoming detractors.
Presently, conversational "bots" are now trained to support requests without help from a human operator through machine-powered natural language processing. Chatbots boost customer satisfaction by responding faster to customers.
Chatbots in E-commerce Sector
E-commerce is now turning towards chatbots or digital assistants to provide 24×7 support to their online customers. Built using AI technologies, chatbots are providing better customer experience and enhancing customer satisfaction in online shopping with less human efforts. Good customer support is a very necessary part of E-commerce. To build customer trust in online shopping and e-commerce sites 24*7 Chatbot system is of great help. Chatbots are enhancing the impact of AI in E-commerce in many ways Natural language processing (or NLP) can interpret voice-based interactions with consumers, Addressing consumer needs through deeper insights, Provide personalized or targeted offers to customers.
Saves Time and increase efficiency
Customer support through ChatBots can save E-Commerce businesses time, money, and various others by answering routine queries So, the staff doesn't have to answer the same queries, allowing them to pay attention to more challenging queries and making the E-commerce system more strong secure + efficient, and effective with help of various Data Annotation and Data labeling services.
Thus, Chatbots operate 24/7 and 365 days and use NLP to create an enhanced experience for every customer according to their choices.
Thus, Chatbots enhances customer experience & helps the E-commerce & Retail Industry to grow and provide accurate results.