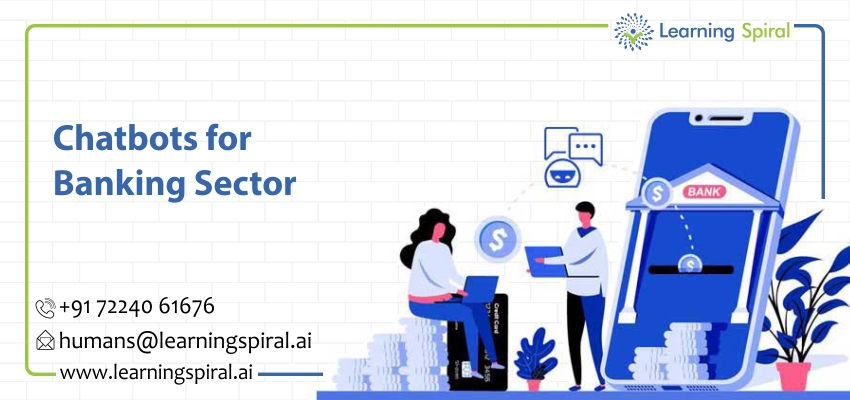 December 3, 2020

Manish Mohta

43
CHATBOTS
For industries like finance, education, healthcare, and e-commerce or the enterprise, retaining or understanding their users requires efficient and effective customer support. There are many companies that make use of AI & machine learning to improve their customer support experience. One of the most important processes is Data annotation, Text annotation, Audio Annotation assigned to Data labeling companies to get accurate results and achieve goals and through AI and machine learning we build a custom system that measures the sentiment of customer support inquiries and moves negative responses to the top of the support cue. The result is a response to urgent messages four times faster.
Use of Chatbots
AI-powered chatbots have helped banks engage with customers at every stage of the customer life cycle. Helps bank to handle many important operations with utmost accuracy. Following are the banking tasks in which chatbots help humans to do work in a more efficient and effective way.
Check Balances
AI-powered chatbots help the account holder of a particular bank to get the balances for accounts under their name. AI assistants can also provide balance estimates and alert users if balances are in danger of falling below a certain amount. This provides account holders to maintain their balances and get many important information within a few minutes without even visiting banks or logging into e-banking facilities.
Answer Basic Question & Answers
AI-powered chatbots help to support bank employees. Accurate support chatbots learn from real marketers, salespeople, and customer service reps and are eventually able to answer questions as accurately as a knowledgeable person. Chatbots recognize words and phrases in order to deliver helpful content to customers who have common questions. Sometimes, chatbots are so accurate that it seems as if you're talking to a real person. That ensures to eliminate repetitive tasks performed by employees and can focus on more productive work. Customers are looking for speed and personalization when interacting with their bank So, chatbots are the best solution for it.
Provide Security and helps to find a suspicious activity
One of the major advantages provided by AI-powered chatbots in the banking sector is SECURITY. The account holders of the bank want both money and their information related to the account to be secured. This is done by chatbots with the help of AI & Data annotation in many ways like Providing customers with security instructions related to pin codes and passwords, account info and about any suspicious transaction. Chatbots help to make accounts and account info safe and secure.
Helps to handle many core banking activities
Chatbots can handle core banking activities, such as loans and payments through chats. Customers could transfer money from one account to another, pay invoices, apply for a mortgage, and more by conversing with a chatbot. It also provides assistance to bank holders for small issues and queries and builds trust upon banks.

Thus, Chatbots for banking sector have Reduced human efforts, Improved Customer Service, Increased Customer Engagement, made the system more accurate, increased cost Savings & productivity and apart from the banking industry, Chatbots are being developed for many other industries to make the system work in an efficient and effective manner and that too 24*7.
Chatbots are well trained with the help of qualitative Data annotation and Data Labeling Services provided by Data Labeling companies. Presently, conversational "bots" are now trained to support requests without help from a human operator through machine-powered natural language processing. Chatbots boost customer satisfaction by responding faster to customers.
Appoint us for high-quality Data Labeling services with safety security, & Fast project delivery.
Get high-quality data now!