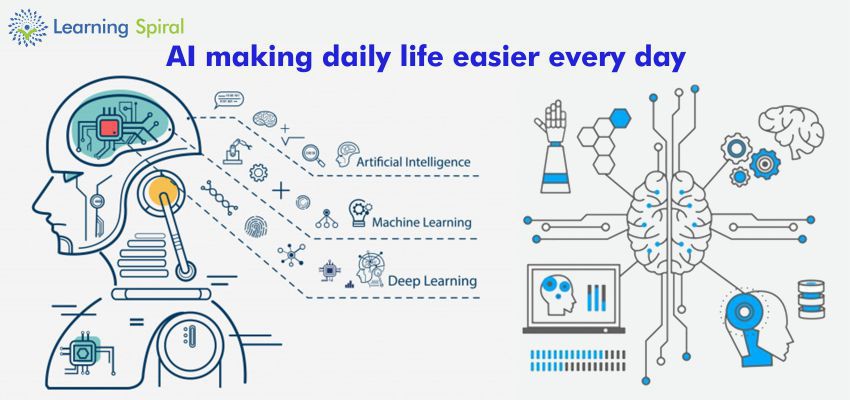 May 1, 2020

Manish Mohta

6
Artificial Intelligence enhances the speed, precision, and effectiveness of human efforts. Artificial Intelligence (AI) is bringing drastic changes in technical fields, where it can be implemented to automate the system for more efficiency and performance while we are quite unaware of how AI is making daily life easier and simpler than before, AI and ML require many of Data annotation for tools to get proper results as AI is now being widely used in multiple fields from mobile phones including social media to preventing threats and responding to active attacks in real-time. Diagnosing the diseases fast and providing a high-performance and accurate system work with efficiency to many E-commerce activities AI is Used is some major fields like Automotive (Self-driving Cars), Virtual Assistant or Chatbots, Agriculture, Retail and E-Commerce, CyberSecurity Manufacturing and Production, Healthcare and Medical Imaging Analysis and many more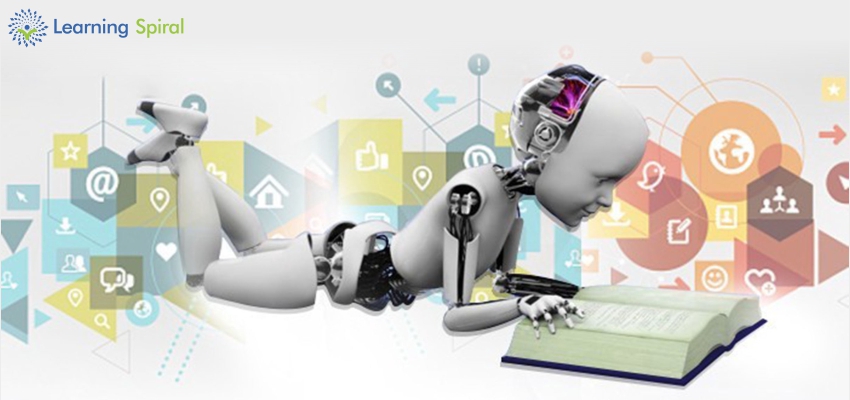 1. Home security
Security essentials are as needed as other utilities do. If you want cutting-edge home security, consider AI-integrated alarm and camera systems. These systems utilize machine learning and facial recognition software to create a catalog of frequent visitors to your home. This allows the system to identify strangers instantly. AI-powered security is an initial step toward home automation, which offers many other useful features, such as notifying you the moment children arrive home from school or tracking the movements of pets. These systems can even notify emergency services autonomously, which makes them a great alternative to other similar subscription-based services.
2. Digital media
Machine learning has vast potential in the entertainment industry, and it is already used in streaming services like Netflix, Google Play, and Amazon Prime. These sites employ algorithms that act like neural networks to eradicate low-quality playback and buffering, offering you top quality from your internet service provider. Algorithms that are powered by AI also assist in media production. News stories are already being produced by AI algorithms to increase efficiency.
3. Self-driving cars
AI technology is hastening the development of self-driving cars. In fact, according to research by Google, AI-powered cars already surpass human drivers when it comes to safety, as AI allows self-driving cars to adapt immediately to changing conditions and learn from new situations. Currently, most car manufacturers are looking to integrate AI technology in future product offerings.
4. Ride-sharing apps
Ride-sharing services like Uber employ AI to determine the time needed to transport users to their desired locations. The technology lets users know details such as when their driver will arrive, when they will arrive at their destination, and how long it will take for food to be delivered. Uber also uses AI to set prices depending on what they think you are willing to pay. According to The Independent, Uber also uses AI to determine if a rider is drunk before a driver accepts a pickup. It does this by analyzing and comparing factors like walking speed and typing patterns.
5. Fraud prevention
Banks are using AI to send mobile notifications to help detect fraud. For instance, if an unusually large transaction is posted to your account, you might receive a warning notification on your phone, or if purchases occur in a location far from your home, your account might be flagged and you may be asked to confirm the purchases. AI enables such warnings by analyzing your typical daily transactions to identify unusual patterns in your spending behavior.
6. Music recommendations
Music streaming services use AI to assess your listening habits. The software uses the data to recommend other songs you might like. For instance, Gaana provides recommendations for new releases, old favorites, and new discoveries, depending on your listening behavior. Google Play also offers customized music recommendations, using the power of AI to consider factors such as time and weather to provide music that can create the proper mood.
From ride-sharing to home security to fraud prevention, AI is making life easier and safer. It is poised to transform many other aspects of everyday life in the future.
How Artificial Intelligence Improves Social Media
Artificial intelligence makes it easier for users to locate and communicate with friends and business associates.
Twitter
From tweet recommendations to fighting inappropriate or racist content and enhancing the user experience, Twitter has begun to use artificial intelligence behind the scenes to enhance their product. They process lots of data through deep neural networks to learn over time what users preferences are.
Facebook
Deep learning is helping Facebook draw value from a larger portion of its unstructured datasets created by almost 2 billion people updating their statuses 293,000 times per minute. Most of its deep learning technology is built on the Torch framework that focuses on deep learning technologies and neural networks.
Instagram
Instagram also uses big data and artificial intelligence to target advertising and fight cyberbullying and delete offensive comments. As the amount of content grows in the platform, artificial intelligence is critical to be able to show users of the platform information they might like, fight spam and enhance the user experience.
Chatbots
Chatbots recognize words and phrases in order to (hopefully) deliver helpful content to customers who have common questions. Sometimes, chatbots are so accurate that it seems as if you're talking to a real person.
For example, the chatbot conversation in the image below shows AI being used to schedule a hairdresser appointment.
latest is Personal Assistant
We all want to live in a way that makes our life even easier, effortless and less tiring. As if I want my Smart TV to stream Netflix just on my voice command. So, there's Google for you to fulfil this simple need of yours. Google invented its personal voice assistant, Google assistant. Which comes with ample numbers of features in a small device. On your phone and now a device called "Google Home" is there to serve all your need. If you want to play music or turn on your AC after an exhausting workday, just say it to your personal google assistant. The new tech giant Amazon have almost same thing in order to compete with Google. Amazon introduced "Amazon echo dot" with their voice assistant named Alexa, making our life as simple as that!
Artificial Intelligence (AI) and Machine Learning (ML) dictate a new approach to business – one that requires plenty of data and then where Data annotation comes to picture and is an indispensable stage of data preprocessing in supervised learning. Artificial It's a crucial task for machine learning because data scientists need to use clean, annotated data to train machine learning models. Learning spiral has a workforce with a diverse set of skills and the ability to deliver data annotation and data labeling at scale. We have a rich history of 15+ years of handling sensitive data on a large scale. Your Data our responsibility
Pick the best Data Annotation company for computer vision and NLP services while saving money and time!