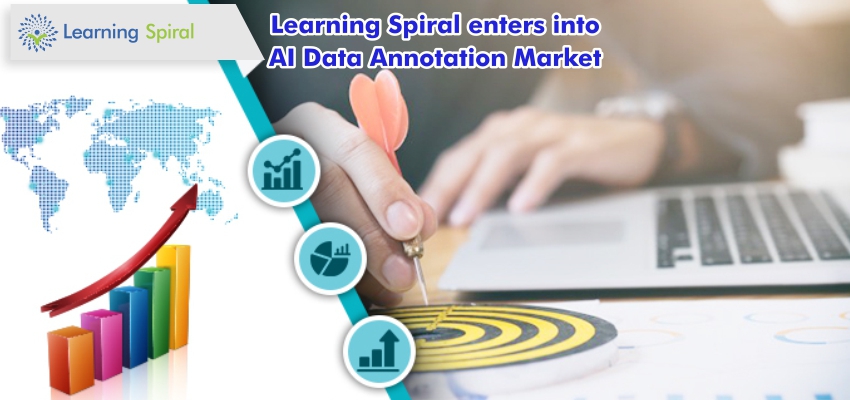 May 23, 2020

Manish Mohta

0
LEARNING SPIRAL
15+ years Delivering Examination Solutions
Learning Spiral was founded with a vision to provide services and solutions geared towards effective management of applicant and assessment/examination processes. Our clients include educational institutes, universities, colleges, recruiters, recruitment bodies, and other assessment bodies. The range of our services covers the entire gamut of software solutions, managed services, outsourced business processes, security printing, proctoring, and supply.
We understand examinations, applicants & assessment workflows like no other organization.
From applications to degrees or recruitments our applications routinely handle the entire workflow for more than a million applicants every year. Our solutions are a result of our work with some of the leading Universities, Boards & Recruitment bodies in India, and since Learning spiral has a workforce with a diverse set of skills has a Rich history of handling sensitive and large amounts of data that lead us the ability to deliver data annotation and data labeling on demand and at scale. Learning Spiral, with 15+ years of experience with international clients possesses immense domain knowledge under strict NDA and SLAs. We provide skilled professionals for high-quality data annotation/labeling solutions with scalability, flexibility and high standards of security.
ABOUT SERVICES
We provide annotation services as our data annotation team is capable of drawing bounding boxes, cuboids, polygon, image classification/ tagging, text annotation, image masking annotation, data annotation & labeling, 2D & 3D annotation, Semantic segmentation, 3D LIDAR Annotation, autonomous vehicle, tagging of aerial view pictures, drone technology, contour annotation, etc.
Data annotation consists, text annotation, image annotation, and video annotation using the various techniques and expert-designed tools as per the project requirements and machine learning algorithms compatibility. Data annotation is done to create the training data sets for AI and ML.
Learning Spiral is partnering with some of the leading global companies focusing on AI initiatives, in the world, and is working on a wide variety of highly nuanced Computer Vision, NLP/NLU, Content and digital publishing use cases. The majority of the work we perform is using human intervention by trained, in-house & dedicated professionals.
WHY CHOOSE US?
We have a project manager in place to ensure the quality of deliverables is always above 97% accuracy. We use multiple quality control methods to match or exceed quality standards to meet our client's expectations.
We maintain the high standards of data security with privacy while working with our clients to ensure their confidentiality. We have a safe, secure, reliable, and mobile free work environment.
In-house, Professional, Dedicated & trained teams. All of our annotators are well trained For every project, to provide High-quality, and accurate with less turnaround time. We select a dedicated customized team because we know it is the best way to assure quality. In addition to that, we have professional & experienced project managers at the place.
Scalability & Flexibility
Ability to deliver data annotation and data labeling at scale. Working with hundreds of workforce to annotate as per the demand and providing a completely scalable solution to meet different clients' needs. Learning Spiral enables businesses and organizations to get work done easily and quickly when they need it.
Our Vision
To make the world's visual data consumable for training A.I.
To deliver the most valuable platform and toolset for companies utilizing A.I. to scale their businesses and change the world. To create everything that your enterprise needs from training data to working with unstructured text, images, and videos for machine learning.
Our Mission
To Scale your machine learning program quickly and improve user experiences with high-quality, human-annotated data and to provide the best Data annotation and labeling services. Tell us about your Data needs and we will build a dedicated team that fits you perfectly.
Pick the best data labeling company for computer vision, NLP projects while saving money and time!