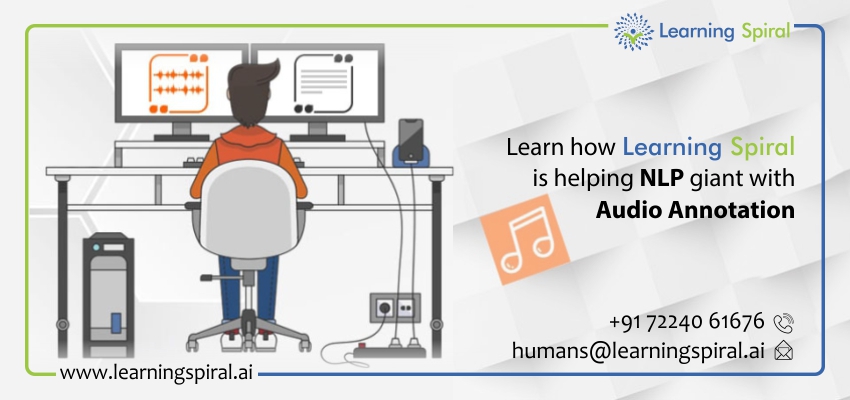 January 4, 2021

Manish Mohta

0
QUALITATIVE AUDIO ANNOTATION SERVICES
Data annotation includes many types of annotation like text annotation, image annotation, video annotation and also Audio Annotation using the various techniques as per the project needs and ML algorithms compatibility.
Know-how we are handling NLP needs covering a broad range of important tasks like Audio validation & transcription.
Audio annotation is now our forte. After successfully meeting the requirements of various NLP giant. We accurately develop and train conversational AI and Chatbots with our qualitative audio annotation services.
We annotate large volumes of data to train voice-enabled applications.
We also transcribe audio files to extract meaningful insights available in audio formats.
We offer Audio transcriptions tasks such as "customer support calls
Quality of Audio
Accurate Sentiment analysis
Speech to text transcription
Labeling & satisfaction measurement for support calls
Metadata attribution to audio data such as gender and much
NLP based speech recognition models need annotated audio to make such sound more comprehensible to applications like a chatbot or virtual assistant devices.
Audio Annotation has now become one of the most essential types of Data annotations for many AI-based projects and industries Thus, Audio sound or speech recorded in any format can be made understandable to machines through ML & Audio Annotation.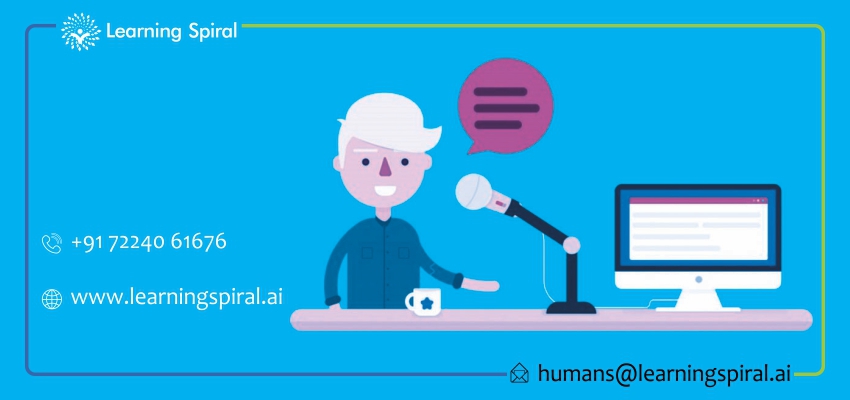 Audio transcription
Audio transcription has now become a very essential part of our daily business meetings, seminars, earning call recordings, and songs, etc. We always offer accurate Audio transcription service to maintain the essence and means of the speech or conversation
Under Audio transcription, we accurately convert spoken language into written language for a wide range of industries, including E-commerce, Legal, Medical, Technology, Education, Finance, etc. We Develop and improve voice-enabled applications with our audio annotation services.
Learning Spiral, Data Labeling company provides qualitative Data Labeling and Data annotation most importantly including Audio Annotation that provides the potential to your Algorithms.
We are partnering with some of the leading global companies focusing on AI initiatives, in the world, and are working on a wide variety of highly nuanced Natural Processing language, Computer Vision, Content services, and digital publishing use cases. Our entire work is performed by human intervention by trained experienced & dedicated professionals.
Thanks for Reading!