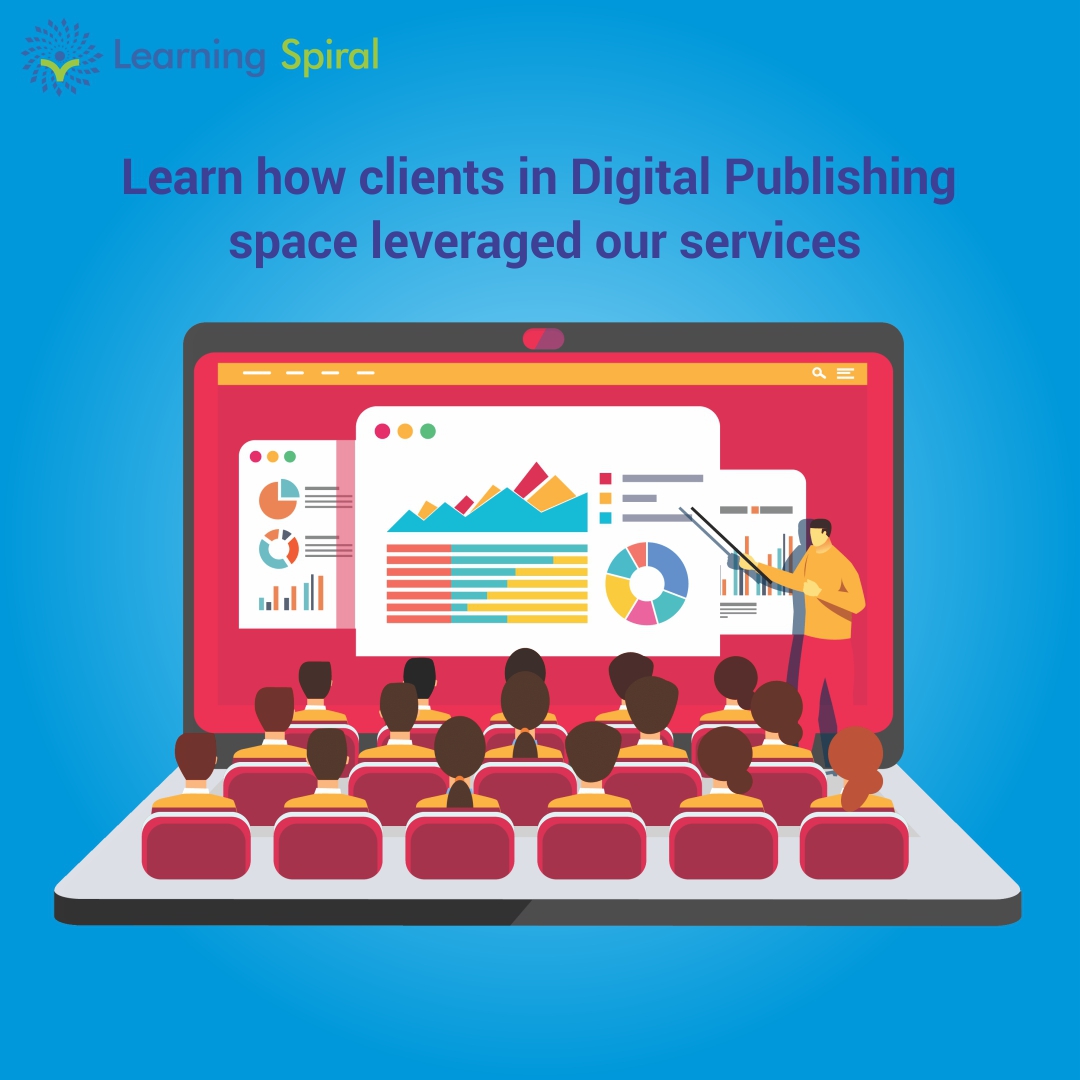 March 31, 2020

Manish Mohta

0
We are proud to be one of the leading Digital Publishing Solution providers in India by serving our clients beyond their expectations with a technology-driven approach towards providing innovative, fast, error-free services. Our Digital Publishing services are grounded in effective, tested Internet marketing strategies and solutions designed to help you establish a sustainable, intuitive, results-driven Internet presence.
Digital Publishing Services
Our Digital publishing services include Scanning of Old Documents & Books, Digitization and Preservation of Archival, Data Entry, Double Keying & OCR, HTML/XML/SGML Tagging, TEX/LaTeX Coding, Structuring for Web/Publishing – HTML/XML/CML/MathML, eBooks, Multi-lingual Conversion Capabilities across European languages other than English: Dutch, French, German, Italian, and Spanish, Creation of Animation Videos & Digital Illustrations.
Pre- Publishing Services
Our Pre-publishing services include Production Workflow Management, Expertise in XML/SGML first typesetting workflows to handle jobs of varying complexities, Template Creation, Cover Page design & Graphics Origination, Developed & implemented customized XML workflows in major pagination software (InDesign and LaTeX, Pagination of 1, 2 and 4-color jobs with a complicated layout and highly design-oriented titles, Editorial, Proofreading & Quality Assurance Services.
Why Choose Us?
Expansive Portfolio of Offerings
Providing the right set of capabilities for the right opportunities at the right time.

Global Delivery and Engagement Models
Our unique business model for sustainable delivery of high quality, cost effective services around the Globe while maintaining a high level of accuracy.

Infrastructure
Best-in-class development centers, production facilities across multiple locations to ensure business continuity and client expectation management
Innovation as a culture
Creating a competitive edge for the customers and the organization through innovation and continual improvements
With a rich basket of technology-driven content solutions, Learning Spiral supports the vibrant publishing industry to its core. With a workforce of over 350 employees, Learning Spiral is serving global customers from three delivery centers from Kolkata. By combining upgraded technology with a unique proven approach towards service, Learning Spiral can provide you the best value business for e-publishing and overall digitization of e-books, journals, reference works, catalogs, magazines, and other content products with faster time to publish and lower production cost.
Unlock new business opportunities with Learning Spiral's Digital Publishing Services.