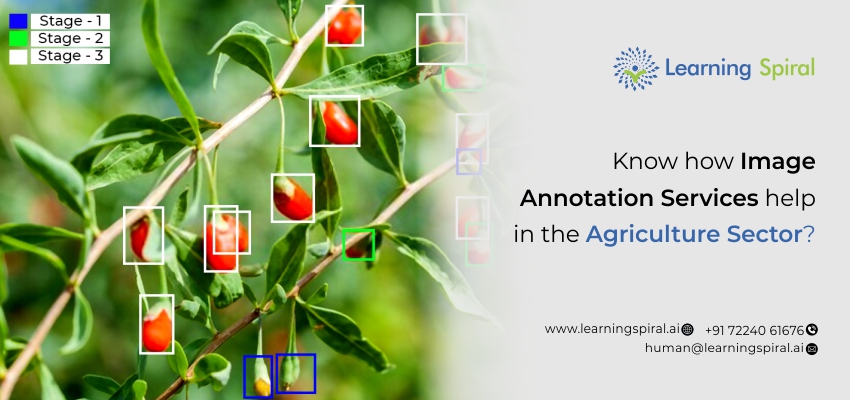 May 8, 2021

Manish Mohta

0
IMAGE ANNOTATION
Under Data Annotation services Image Annotation is a task of marking & outlining objects and entities on an image and offering various keywords to classify it which is readable for machines. For the past few years, image annotation has been used in the agriculture sector efficiently and effectively. Image Annotation is a very important task as this data helps generate datasets that help computer vision models work in a real-world scenario. We annotate & tag images with corresponding labels & keywords for easy categorization.
Technically, Image annotation services help in organizing images or pictures, easy management of image categorization, and matching images as per requirements are some of the merits of image tagging & annotation services. Image data annotation services unlock diverse insights underlying visual data. image annotation provides an invaluable source of training data for machine learning tools.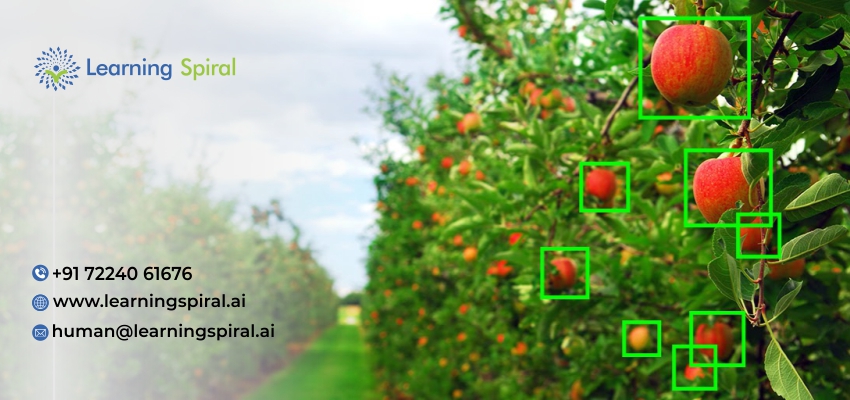 Know how Image annotation services help in the agriculture sector
AI & Image Annotation helps in Soil Monitoring through CV
One of the most important AI applications used in the agriculture sector is Monitoring the farms, Image annotation services and deep learning algorithms are used to capture data from drones flying over their fields to check crops and soil. AI-powered cameras capture pictures of the entire farm and evaluate the images in near-real-time to recognize many crop problems and their areas and after seeing reports improvements and solutions can be taken care of.
Thus, CV and image annotation helps to improve the soil and crop conditions faster as drones are able to capture more land in much less time than humans and it improves the quality of soil through monitoring.
AI & Image Annotation help in Predicting & Forecasting
Forecasting and Predictive analytics are very helpful AI applications to power the agriculture sector. Through Image annotation services, Machine learning models are being developed to, estimate, track, predict and forecast various environmental impacts on crop yields. It helps farmers through informing weather changes and their conditions reciprocated in crops & land for the particular year. Image Annotation and Computer vision technologies to provide data like analysis of crops, economic conditions, weather to make the most of the yield for farmers for a particular year.
AI And Image Annotation helps to train Robots
Researchers are developing and programming efficient and effective robots to do and manage various essential agricultural activities like harvesting crops in larger quantities and saving time and energy, Robots are developed to help farmers to eliminate repetitive task and grow quality crops through new technological techniques.
Thus, Image annotation & tagging services are becoming an essential part of companies across various industries including the agriculture sector.
ABOUT OUR SERVICES
Our & experienced trained teams can help meet requirements for Bounding Box Annotation, Polygon Annotation, Geospatial imaging, Keypoint & Skeletal Annotation, Semantic segmentation, We are here to Scale your machine learning program quickly and improve user experiences though our data annotation including Image annotation and data labeling services.
Appoint us for Data annotation services and high-quality, safe, secure Fast project delivery.
Learning spiral, a Data Labeling Company ensures In-house, Professional, Dedicated & trained teams. Offers Qualitative Data Annotation including Image Annotation and Data Labeling services
Thanks For Reading & Stay Tuned with us!