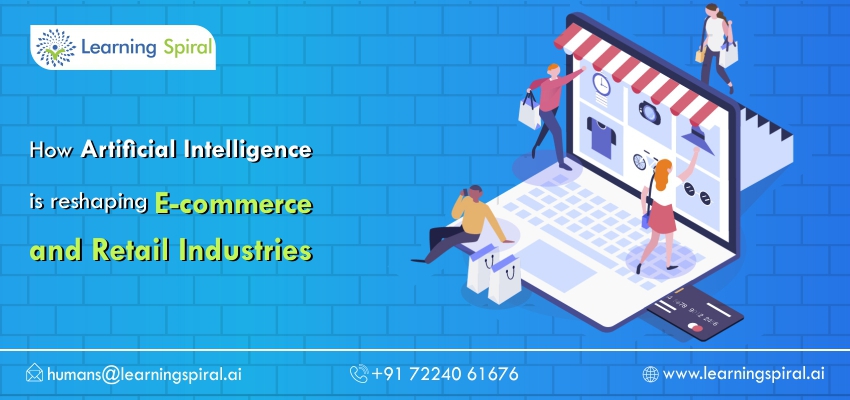 October 10, 2020

Manish Mohta

0
E-commerce & Retail Industries
Machine Learning and Artificial intelligence (AI) has drastically changed the world of online shopping. It provides services to customers in many ways from ensuring security to providing assistance and making things in a more proper and easy manner. It helps the Retail/ e-commerce space to provide services to their customers on the next level and create satisfactory online shopping experiences. AI is one of the fastest technological successes due to intelligent solutions that are helping to change the e-commerce industry. AI and Machine Learning are helping to deliver the best and most secure shopping experience with the help of data annotation and data labeling services provided by Data Labeling companies that make complicated tasks easier.
E-commerce & Retail Industries + AI & Data Annotation & Labeling = Best Results in reshaping E-commerce and Retail Industries
AI is reshaping E-commerce and Retail Industries Through:
Visual Search Enhancement
Personalized shopping: Product recommendations
Inventory management
Attribute Mining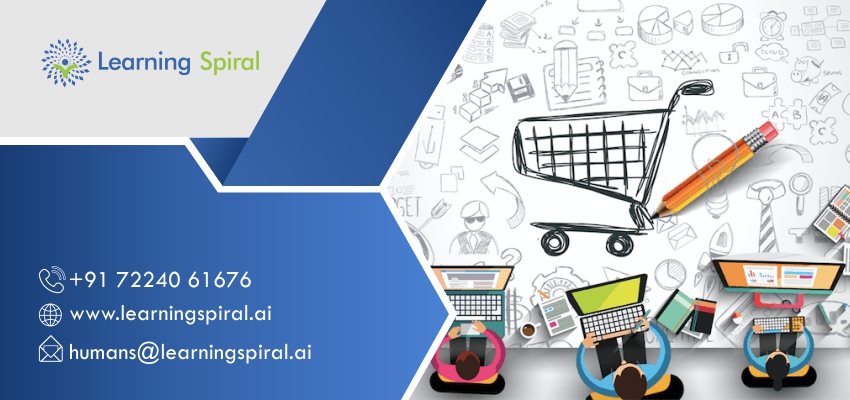 Visual search
One of the significant tools that are changing the way people interact with E-commerce and social media platforms. In place of a text query, visual search engines enable customers to identify and locate items through photos snapped with their mobile cameras and can look for new products and brands
Attribute Mining
E-commerce is an important domain for Attribute mining including many characteristics of product categorization like color, size, gender, size, etc. Data mining tools generate new information for decision-makers from very large databases various mechanisms of this generation include abstractions, aggregations, summarizations, and characterizations of data. Learning Spiral transforms content across platforms, devices, & channels so that it resonates locally & delivers superior customer experience.e ensure that your content is relevant, helpful at every step through Attribute Mining.
Increase visibility for every type of brand
It's a difficult task for customers to search 50 brands and uncover new and latest brands, and according to a stat 97% of Pinterest searches are unbranded and 70% of their audience is open to finding out about brands or products they've never heard of before and so visual search will help to increase the visibility of small and unknown brands as well.
Product Recommendations
After the customer has checked out a product or clicks it you have all you need to give them a personalized, robust set of recommendations, and the way is Visual search AI can pull attributes from any item that a customer has clicked on and provided product recommendations on that product page It great to provide the customer with new & great choices and solves the problem of sorting from many products and brands AI can effectively and efficiently predict customer behavior and their needs that offers relevant and helpful recommendations. It tends to gather all the data that has been searched and looked at by a particular customer. The algorithms then take the information, history, content data, and other information to offer the necessary reference to the same customer based on their search recommendations. By giving free recommendations Searches related products are tracked and accordingly, suggestion approaches the users.
DID YOU KNOW?
According to Accenture could also boost profitability rates by 59% in the wholesale and retail industries by 2035.
Thus, AI in Ecommerce is highly impacting customer choices thanks to its knowledge of previous purchases, searched products, and online browsing habits that is helping E-commerce and Retail Industries alot.
Learning Spiral is here to offer high-quality Data labeling services that provide potential to your Algorithms. And annotate data with utmost accuracy under the E-commerce industry including significant tools: Visual Search and many more.
We are here to Empower your algorithm and bridge the gap between machines and humans with our reliable Data annotation and Data labeling services & help to serve all major E-commerce models in the coming years.
Thanks For reading!