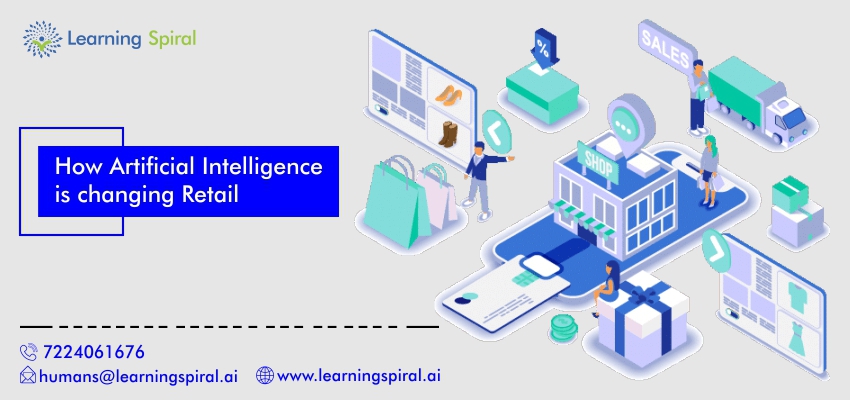 August 13, 2020

Manish Mohta

0
Here are some of the important use cases that will help you to know about How AI is changing Retail
AI in Product Recommendation
One of the very beneficial is Product Recommendation. After the customer has checked out a product or clicks it you have all you need to give them a personalized, robust set of recommendations, and the way Visual search AI can pull attributes from any item that a customer has clicked on and provided product recommendations on that product page It great to provide the customer with new & great choices and solves the problem of sorting from many products and brands AI can effectively and efficiently predict customer behavior and their needs that offers relevant and helpful recommendations. It tends to gather all the data that has been searched and looked at by a particular customer. The algorithms then take the information, history, content data, and other information to offer the necessary reference to the same customer based on their search recommendations. By giving free recommendations Searches related products are tracked and accordingly, suggestion approaches the users.
AI in Visual Search
One of the significant tools that is changing the way people interact with E-commerce and social media platforms. In place of a text query, visual search engines enable customers to identify and locate items through photos snapped with their mobile cameras and can look for new products and brands. One of the most important motives is to Improve the quality of the search engine using Machine Learning in E-commerce. The customers require the use of strong search engines including visual search to quickly find what they are looking for and so looking to needs and customers it's the right time to optimize visual search and provide great online shopping experiences. Visual search also helps to increase the visibility of the brand as It's a difficult task for customers to search 50 brands and uncover new and latest brands, and according to a stat 97% of Pinterest searches are unbranded and 70% of their audience is open to finding out about brands or products they've never heard of before and so visual search will help to increase the visibility of small and unknown brands as well.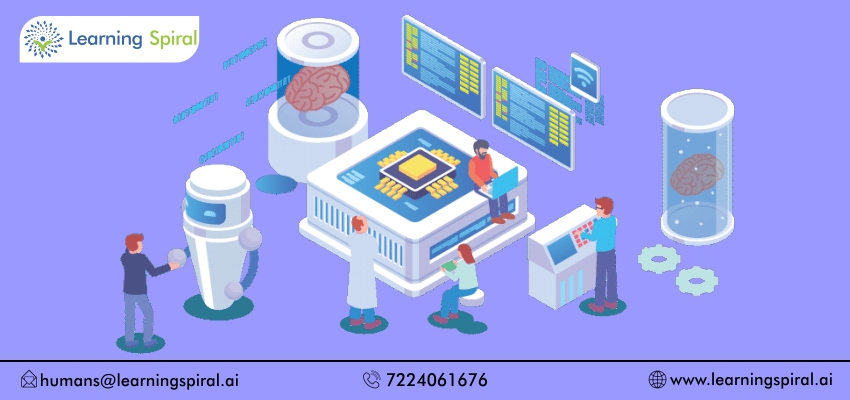 AI in Product Design
AI helps brands and cloth manufacturers to be aware of new trends and demand as it's very necessary to know the trend to manufacture new clothes & costumes. AI algorithms can analyze designs through images to copy popular styles.
Through analyzing the data set of designer products AI uses such data to see the demand and supply create or recommend designers to build and launch a completely new design in the market.
Many Retailer giants have their own branded products and are using machine learning systems and design the trends that customers also prefer to buy or wish to see in the product list.
AI in Search relevance
Online sellers use query-based searches to help customers to find products and goods on their websites. While a search is critical to the success of any eCommerce business, it's difficult for small online sellers, because it often requires manually labeled data and machine learning techniques. High-quality search is all about returning relevant results. Relevance has become and remains the underlying criterion for measuring the effectiveness of search in eCommerce, influencing the metrics that are used. When a customer searches your website for products, the idea is that results shown to them should be as close to what they are looking for as possible.
To generate sales it's very important that customers can easily find their requirements in the online shopping portal Machine learning assist with features like search ranking, which allows sorting search results by their estimated relevance. This estimation can take into account frequencies of specific search terms as well as the particular customer profile (e.g. age, budget taste, preferences, previous product views, habits, or previous search terms).
Concluding this article with an interesting STAT 41% of consumers believe artificial intelligence will improve their lives in some way.
Thus, Annotated & Labeled Data + Machine Learning = Strong AI system for projects like Retail & E-commerce
Pick the best Data Labeling company for computer vision and NLP services while saving money and time!
Thanks for Reading & Stay Tuned with us