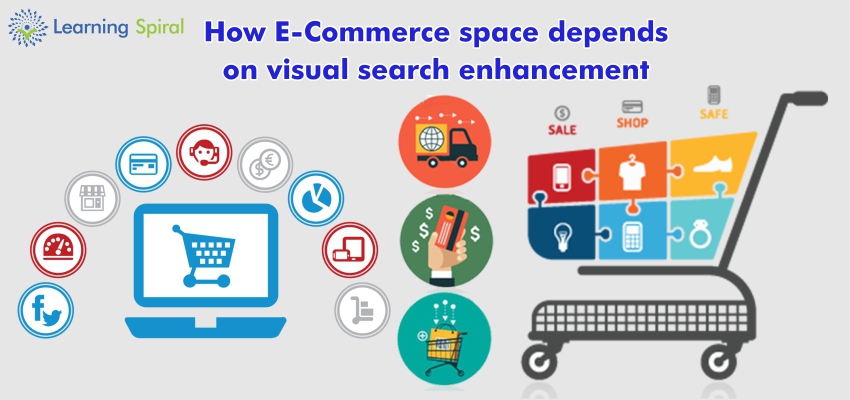 May 9, 2020

Manish Mohta

0
AI is supporting online shopping experiences for both retailers and customers. There are many e-commerce businesses that are already using AI for better user experience and many are in the process to make it happen one of the important and beneficial tasks in Retail/ Ecommerce space is improving the quality of the search engine using machine learning under which one of the significant tools is VISUAL SEARCH.
Visual search
One of the significant tool that is changing the way people interact with E-commerce and social media platforms. In place of a text query, visual search engines enable customers to identify and locate items through photos snapped with their mobile cameras and can look for new products and brands
E-Commerce Revolution: Visual Search
Growth Prospects
One of the most important motives is to Improve the quality of the search engine using Machine Learning in E-commerce. The customers require the use of strong search engines including visual search to quickly find what they are looking for and so looking to needs and customers it's the right time to optimize visual search and provide great online shopping experiences. 
Increase visibility for every type of brand
It's a difficult task for customers to search 50 brands and uncover new and latest brands, and according to a stat 97% of Pinterest searches are unbranded and 70% of their audience is open to finding out about brands or products they've never heard of before and so visual search will help to increase the visibility of small and unknown brands as well.
Product Recommendations
After the customer has checked out a product or clicks it you have all you need to give them a personalized, robust set of recommendations, and the way is Visual search AI can pull attributes from any item that a customer has clicked on and provided product recommendations on that product page It great to provide the customer with new & great choices and solves the problem of sorting from many products and brands AI can effectively and efficiently predict customer behavior and their needs that offers relevant and helpful recommendations. It tends to gather all the data that has been searched and looked at by a particular customer. The algorithms then take the information, history, content data and other information to offer the necessary reference to the same customer based on their search recommendations. By giving free recommendations Searches related products are tracked and accordingly, suggestion approaches the users.
Visual search helps to Increase Profits
As there is more visibility of more brands and products in online searches with the help of visual search that eventually leads to increase in revenue and profits. A researcher has already forecast that by 2021 e-commerce brands that optimize for voice and visual search will increase profits up to 30% and more.
Enhance user experience
Visual search helps to increase the overall experience of a person using E-commerce. Under which AI and Machine Learning are supporting to deliver the best and most secure shopping experience with the help of data annotation and labeling services provided by data annotation companies that make complicated tasks easier.
Learning Spiral is here to offer high-quality Data labeling services that provide potential to your Algorithms. And annotate data with utmost accuracy under the E-commerce industry including significant tool: Visual Search We are here to Empower your algorithm and bridge the gap between machines and humans with our reliable data labeling and data annotation services & help to serve all major models and industries in the coming years.
Thanks For reading!