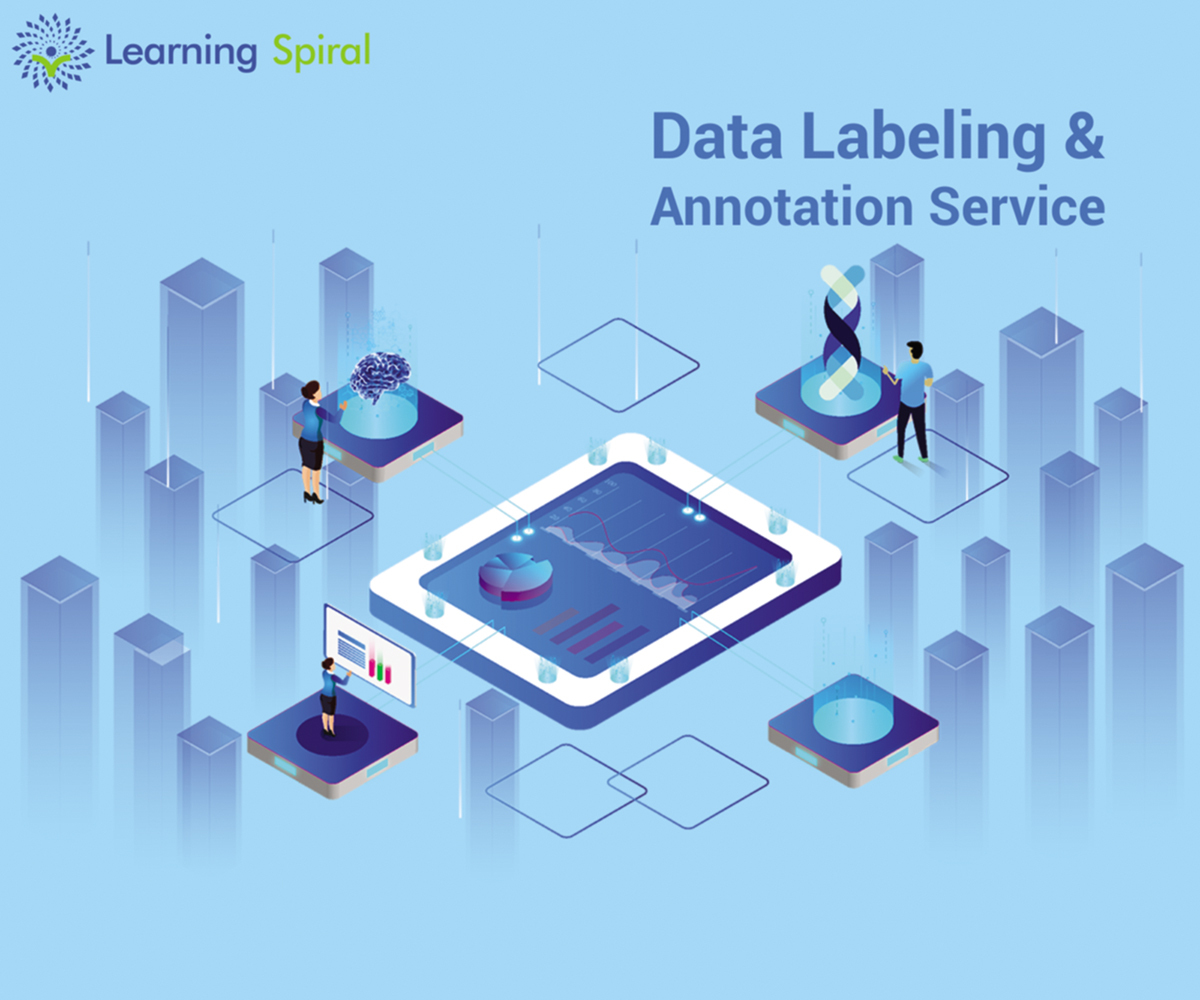 March 20, 2020

Manish Mohta

0
Learning Spiral provides human-assisted data labeling and annotation services for a variety of companies working in deploying Machine Learning algorithms at scale. Data annotation is basically the task of labeling data, which can be in the form of text, audio, images, video, etc.
This annotation helps bridge the gap between machine learning and reality. Some of the areas it has proven to be useful are in the field of :
Computer Vision
Computer vision is basically "a subset of mainstream artificial intelligence that deals with the science of making computers or machines visually enabled, i.e., they can analyze and understand an image."
Accurately annotated data sets are used to train algorithms to successfully examine the real and virtual world. Labeling could comprise of tagging/annotating images and videos to create high-quality datasets. Our Computer Vision services include Bounding box annotation, Polygon annotation, Keypoint, and Skeletal annotation, Semantic segmentation, Geospatial imaging.
NLP
Our trained NLP annotators can help deliver language annotation workloads at scale. Irrespective of your needs ranging from Chatbot training systems to document classification we can help you achieve results faster from your ML and AI algorithms. Convert your unstructured data into actionable insights. Our NLP services include Audio validation & transcription, Sentiment & intent analysis, Named entity recognition and Linking
Data Enhancement
Data enhancement refers to processes used to enhance, refine or improve raw data. Aggregate and arrange critical data through research and complete missing information, and enhance competitive analysis.
Our Data Enhancement include Data Normalization, Deduplicating data, Data Verification, Data Extraction . All in all, whatever be your requirement of Data annotation or labeling Learning Spiral can help you achieve that goal with ease. All of this is done in a manner to ensure confidentiality, accuracy, and scalability. So, tell us about your Data labeling or data annotation needs and we will train a dedicated team that fits you perfectly.