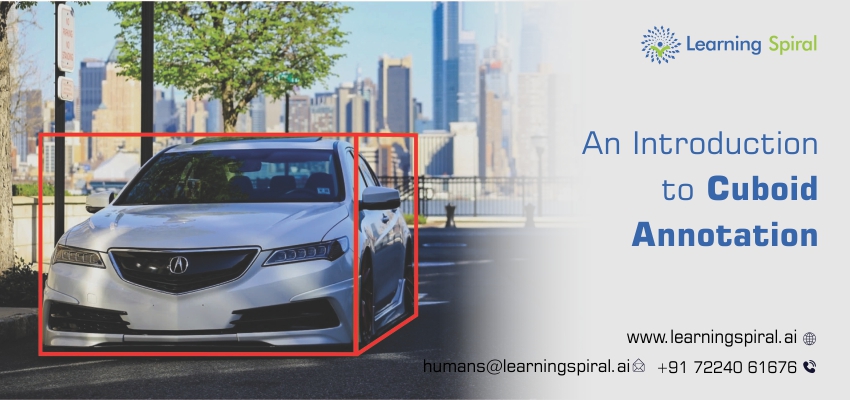 February 24, 2021

Manish Mohta

287
What is Cuboid Annotation?
3D Cuboid annotations are the key elements to develop ML algorithms. Autonomous vehicle identifies objects from the 3D images, which are processed through LiDAR sensors. Machines can easily and accurately understand the annotations movement instead of the generalized form of the environment. Annotation professionals provide high-quality annotations to the machines for better understanding.
Main use of Cuboid Annotation
Under Image annotation services one of the major services we offer is 3D Cuboid Annotation, which annotates your two-dimensional images with projections of cuboids enclosing objects such as cars, trucks, pedestrians, traffic cones, you name it.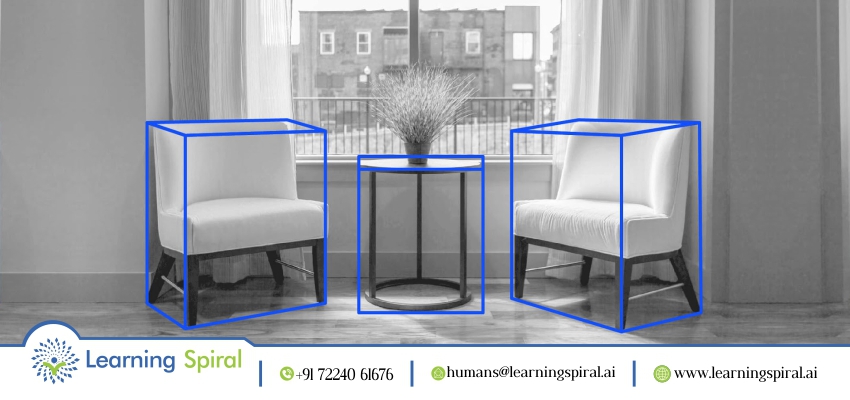 Major Use Cases of Cuboid Annotation
Cuboid Annotation for Robot Training
Training Robots
Cuboid Annotation is significantly used for training robots that are deployed in different industries such as automotive, warehousing etc. It helps to create better perception models that enable the robots to work continuously without the need for human interference or support. 3D Cuboid Annotation of images captured from 2D cameras, powers the perception of the robots and drone imagery which have applications in various important fields.
Our aim is to create quality labeled datasets for ML and AI.
Cuboid Annotation for Autonomous vehicles
3D cuboid annotation is used to train robotics in various industries including E-commerce and the automotive industry. Cuboid Annotation mainly aids in detecting vehicle movement and its dimension for autonomous vehicles. It helps self-driving cars to measure the distance of each obstacle from the vehicle and calculate the spacing. Learning spiral offers data annotation services including cuboid annotation for successful projects like the autonomous project.
Cuboid Annotation for Indoor Object Segmentation
Cuboid annotation makes indoor objects like furniture, recognizable to AI perception models through Computer Vision (CV). Cuboid Annotation enables to detect interior items with accurate dimensions and precise attributes.
Cuboid Annotation helps to identify indoor objects like couch, table and other furniture with precision and quality.
CONCLUSION
Thus, Cuboid Annotation is one of the most important image annotation types and it's necessary for self-driving cars, indoor objects perception models, and robotics.
We offer qualitative annotation services as our entire data annotation team is capable of drawing bounding boxes, cuboids, polygon, image classification/ tagging, text annotation, image masking annotation, data annotation & labeling, 3D annotation, Semantic segmentation, 3D LIDAR Annotation, autonomous vehicle, tagging of aerial view pictures, drone technology, contour annotation.
ABILITY TO DELIVER QUALITATIVE DATA ANNOTATION & DATA LABELING SERVICES