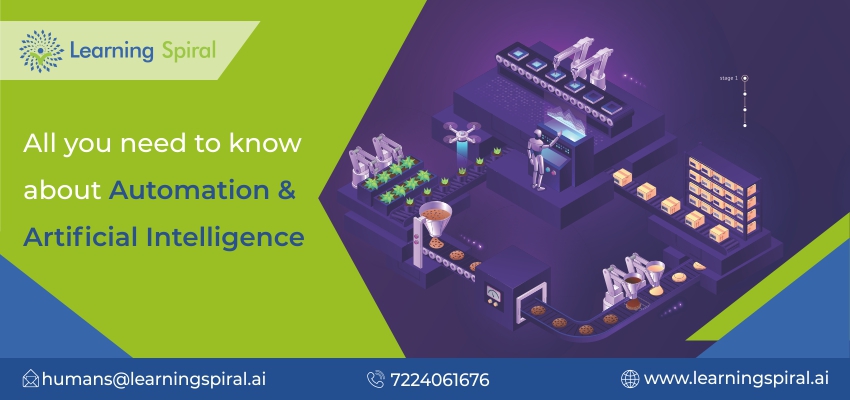 September 9, 2020

Manish Mohta

0
Artificial Intelligence (AI) enhances the speed, precision, and effectiveness of human efforts. Artificial Intelligence is bringing drastic changes in technical fields, where it can be implemented to automate the system for more efficiency and performance while we are quite unaware of how AI is making daily life easier and simpler than before, AI and ML require many of Data annotation for tools to get proper results as AI is now being widely used in multiple fields from mobile phones including social media to preventing threats and responding to active attacks in real-time. Diagnosing the diseases fast and providing a high-performance and accurate system work with efficiency to many E-commerce activities. AI has changed many manual works into Automation for many industries. AI and automation is used in some major fields like Virtual Assistant or Chatbots, self-driving, Agriculture, Retail, and E-Commerce, CyberSecurity Manufacturing and Production, Healthcare and Medical Imaging Analysis including Chatbots for many industries, Voice Assistants and self-driving class
Chatbots for many industries
Chatbots recognize words and phrases in order to deliver helpful content to customers who have common questions. Sometimes, chatbots are so accurate that it seems as if you're talking to a real person. One of the most important processes is Data annotation assigned to Data labeling companies to get accurate results and achieve goals and through AI and machine learning build a custom system that measures the sentiment of customer support inquiries and moves negative responses to the top of the support cue and so have eliminated many manual and repetitive tasks.
Self Driving Cars
AI technology is hastening the development of self-driving cars. In fact, according to research by Google, AI-powered cars already surpass human drivers when it comes to safety, as AI allows self-driving cars to adapt immediately to changing conditions and learn from new situations. Currently, most car manufacturers are looking to integrate AI technology in future product offerings and the initial step to employ a Data labeling company to provide quality data labeling and annotation services. So, automation has changed the phase of the transport industry completely through self- driving cars.
Voice Assistants
In today's time, the assistants we are provided by Siri and Alexa are very helpful in many numbers of ways getting us reminders about things to inquiring about the weather
These tools from Siri and Alexa use natural language processing and generators driven by AI to return answers to you and the algorithms and accurate results derive form accurate datasets and Data Labeling services.
Thus, without any doubt, Artificial intelligence in automation can help in many ranges of functions. From self-driving cars to robots and voice all are using intelligent automation.
Artificial Intelligence in Automation:
Voice Assistants
Self Driving Cars
Drones
Robots
Chatbots
Partly, for Data Labeling as well
Although Automated Data Labeling saves time and money but lacks many important factors like accuracy, more Data annotation functions, and customization services that are totally covered through Human empowered Data Labeling.
Automated Data Labeling available in following tasks
Image classification
Semantic segmentation
Bounding box
Text classification
About the Organization
Learning spiral, a data labeling company ensures In-house, Professional, Dedicated & trained teams. Our team is well trained For every project, to provide High-quality, and accurate with less turnaround time. Data labeling and annotation help all industries in automation In addition to that, we have professional & experienced project managers at the place. We select a dedicated customized team because we know it is the best way to assure the quality of labeled data.
Thanks For Reading & Stay Tuned With Us!