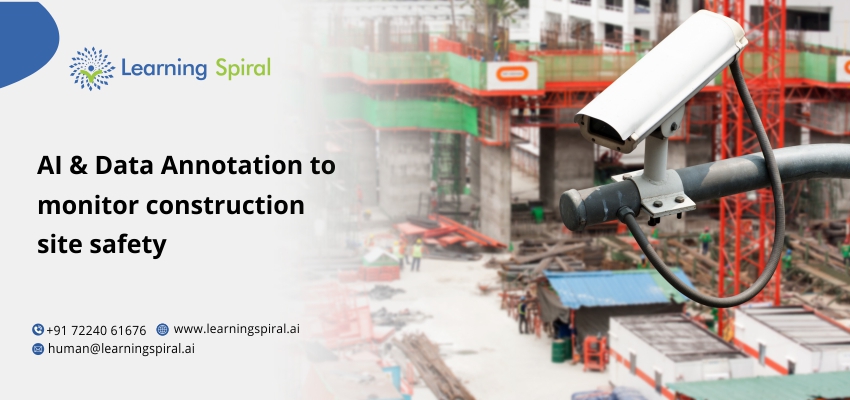 March 22, 2021

Manish Mohta

0
Introduction
In the current pandemic situation, the major question that arises is
How to create a COVID-19 safety working environment for Construction companies & further we'll also discuss How AI and Data Annotation services can effectively be used for safety, tracking and monitoring of workforce.
Why Safety is necessary ?
Compliance with post-COVID-19 rules and other applicable requirements issued by the government is very necessary as of now. Careful planning, awareness and compliance monitoring and reporting will be required on a regular basis.
The workforce will need to follow these new norms applicable to their routine construction tasks post COVID-19
Plan the work accordingly so that the employees are able to work while keeping a distance from one another at the workplace.
Make handwash and hand sanitizer available for employees at all relevant areas to make sure hands are always clean.
Minimize contact with others.
Prioritise regular cleaning and sanitizing.
Inform and instruct the employees on how to limit infection.
Stay Home.
Wearing Masks and PPE.
If employees at the construction site don't follow all the above rules and regulations. Managers conduct various measures and also monitor their activity through AI technology. AI ensures Safety and Monitoring at Construction sites.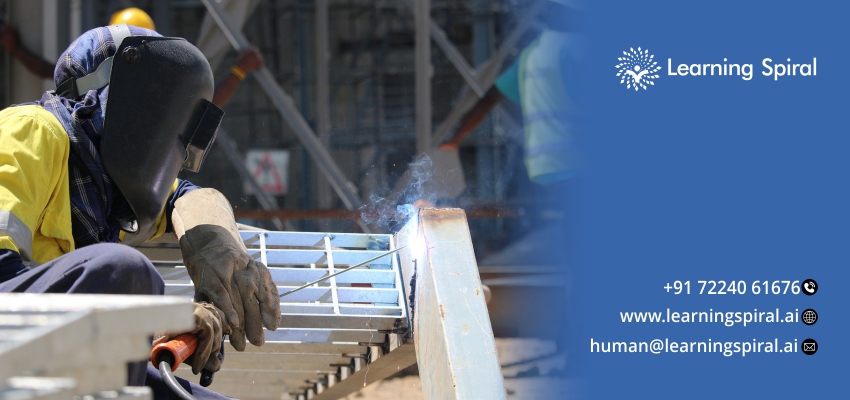 When rules and regulations are not followed by employees on-site at all times. For security, monitoring is very necessary and it's now done through the support of AI and Data Annotation services. As manual monitoring by individuals is prone to errors so AI is one of the best options as there are many risks and liabilities associated with COVID-related claims. Having proper procedures and monitoring systems at construction sites helps to reduce the risk of spreading the virus.
How AI-powered Monitoring helps?
AI and Computer Vision can be used to decrease the risk of COVID 19 on Construction sites. Computer vision with Data Annotation services helps to monitor over 10 crores square feet of construction sites, detecting employees behaviour towards all rules and regulations. AI with Data Annotation together monitors the construction sites and also sends reports on a daily basis.
AI automatically captures, interprets, and analyzes video streams and time-lapse images and turns them into actionable insights. Higher authorities get these risk insights as soon as possible so they can mould their strategy to fight against COVID-19. AI will also help you identify high-traffic areas where risks are higher and monitoring will be most effective, such as entrances and waiting areas.
AI POWERED MONITORING TO ENSURE SAFETY
The three main rules that Construction sites need to follow are
Social Distancing
Wearing PPE and Masks
Cleaning and sanitizing
Construction sites have to follow rules due to the larger number of employees working here. AI and Data Annotation can assist higher authorities and managers with monitoring to ensure safety. Learning Spiral can help you to keep your employees safe and your construction sites secure.
Thus, AI & Data annotation services can ensure Safety At Work – For Construction companies.